This post was created in partnership with America's Farmers. All opinions are my own. Please see my disclosure policy.
How about Some Early Learning About the Farm?!
When I was recently invited to get to know some farming moms via the American Farmer's website, I was inspired by their focus on their families and the sacrifices they make for their farming lifestyle. Farming has always been a part of my life. I spent some time as a toddler in a playpen in our poultry barn while my mom managed over 20,000 chickens (and boy did they stink!). And after getting out of the poultry business, my dad took to raising hogs; I learned by experience with my sow, "Mortimer," how piglets are birthed and raised. I take great pride in the fact that I come from a line of farming families. My dad and his siblings grew up on the dairy farm that my uncle and his family now run. And I sort of envy my homeschooling aunt for all of the hands-on learning that her kids get to experience on their farm. While my kids won't have that full-time farming experience, I hope to foster an appreciation for farming, especially their farm family ancestry, in my kids through education. The American Farmer's website has some great educational facts, videos, and farm tours, but I thought I'd gather up some fun early learning and play activities with a farm theme, too. Check 'em out…
15 Farm Themed Early Learning & Play Ideas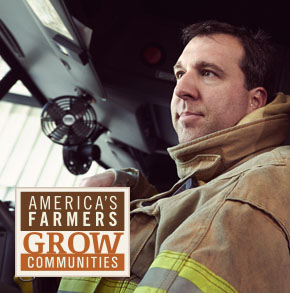 I try to create an environment here at B-Inspired Mama where we can all appreciate our differences as moms and learn from one another. I think we can all learn something from the family-focus and tenacity of these farm moms…
What are your experiences with farming? Have you done any early learning or play activities to teach your kids about farming? Share them in the comments below!
If you like this, get lots more by signing up to get B-Inspired Weekly right in your inbox. And follow B-Inspired Mama on Facebook, Twitter, Google+, and Pinterest! Also check out these link ups where I love to share and find inspiration.
This is a sponsored post written by me on behalf of America's Farmers. All opinions are authentic and my own. Please see my disclosure policy.