Disclosure: This blog post contains affiliate links. As an affiliate and Amazon Associate, I earn from qualifying purchases at no additional cost to you. Please read my full disclosure policy for more information.
---
With so much to focus on as a parent, it's easy to take your child's vision for granted. It's easy to assume our kids' vision is fine as long as they aren't complaining or having obvious visual difficulties.
But vision problems often emerge in early childhood, especially when kids enter preschool or Kindergarten. They may have trouble seeing the board at school. Or, they struggle to see the difference between letters and numbers. Your child's teacher may report that your child is squinting, rubbing their eyes, or seems distracted.
Of course, you will need to make an appointment with your optometrist or pediatric ophthalmologist. But, it's important to be aware of a vision condition affecting the eyesight of up to 3% of all children — amblyopia or lazy eye.
---
What is Amblyopia or Lazy Eye?
My son Sawyer has been wearing corrective eyewear since he was a toddler. But it wasn't until he was in preschool that he was diagnosed with amblyopia, commonly known as "lazy eye."
According to Medical News Today, "A child with amblyopia will not be able to focus properly with one of their eyes. The other eye will make up for the problem, so much so that the affected eye suffers as a result. The eye with impaired vision will not receive clear images. The brain will not receive clear data and will eventually start to ignore it. In many cases, the brain and the stronger eye make up for the shortfall so well that the child does not notice they have a problem. That is why a lazy eye is often only diagnosed when the child has a routine eye test."
We honestly weren't surprised by our child's amblyopia diagnosis given his regular vision screenings and need for corrective lenses since toddlerhood. And we didn't have to wonder about the cause of his lazy eye condition either. We have a family history: both his father and myself have amblyopia. But, we weren't prepared for the challenge of tackling lazy eye vision therapy and eye patching with a preschooler.
---
Fixing Lazy Eye with an Eye Patch
Sawyer's pediatric ophthalmologist prescribed occlusion therapy for his amblyopia. Occlusion therapy, also known as eye patching, is one of the most common vision therapies to treat lazy eye.
If you're here, you or your child has probably been prescribed occlusion therapy, too. In occlusion therapy, the child wears a patch over their stronger eye for a certain amount of time each day. With the dominant eye covered by the eyepatch, the brain is forced to rely on the child's weak eye. This helps to strengthen and retrain the muscles in the weaker eye and can correct eye alignment and double vision over time, too.
The amount of time a child needs to wear an eye patch depends on the severity of the child's amblyopia and should be determined by their eye doctor. We were grateful that Sawyer only needed two hours per day.
When I was a kid, my eye doctor prescribed eye patching for the entire school day. I remember my mom clipping an awkward and ugly black plastic eyepatch on my glasses each morning before putting me on the bus. And I remember taking that patch off as soon as the bus pulled out of my mom's sight.
I know my mom isn't the only parent or caregiver to struggle with their kids' compliance in wearing their eye patch. I know from experience, wearing an eye patch makes kids feel anxious and self-conscious. Most eye patches available in stores are ugly or at the very least boring. And eye patching can cause uncomfortable side effects and physical symptoms like headaches and fatigue.
So, when I learned Sawyer needed to wear an eye patch for lazy eye, I set out on a mission to make a DIY eyepatch that was more comfortable to wear and maybe even fun to wear. Here's what I came up with and how to make eye patch for glasses for your child…
---
How to Make a DIY Eye Patch for Glasses
With some basic sewing skills (either with a sewing machine or needle and thread), you can sew a fabric patch that slides right onto your child's glasses. The soft cloth patch is more comfortable than different type of patches, especially adhesive patches that can cause skin irritation. And, you can use fabric prints according to your child's interests, like dinosaurs, unicorns, or their favorite cartoon character. You can even take them shopping to pick out there own fabric, which gives them some sense of control over their new eye patch treatment and may even get them excited to wear their new special eye patch on their glasses.
After you've chosen your felt and fabric, you can have your child help you create the paper template for their DIY eyepatch. Simply have them hold a piece of paper over their eye (the eye needing patching) and the side of their face, back to their ear. Then carefully position their glasses on their face, over the paper. With the eyeglasses positioned over the paper, loosely trace the lense and arm of the glasses, leaving about 1/2-inch to 1-inch border.
Cut this glasses patch shape out of the paper. Then use it as a paper eye patch template to cut two pieces out of felt and one piece out of fabric.
Trim the fabric piece about 1/4-inch smaller than the felt pieces. Then, place the fabric piece on top of one felt piece (right-side up) and sew a zigzag stitch around the edges.
Fold this fabric-and-felt piece in half, right-sides together, where the eyeglasses hinge would be. Then, about 1/4-inch in across each corner. Repeat with the other piece of felt.
Finally, sandwich these two eyepatch pieces together, sewn-corners together, and stitch along the top and bottom, leaving each end open so it can be slided onto the eyeglasses arm and lens.
That's it! That's all it takes to make a DIY eye patch for glasses.
---
How to Wear Your DIY Eyepatch
This cloth patch is made to slide right onto the arm and lens of your child's eyeglasses. The corner pleats allow it to curve around the glasses' hinge. The way it slides onto the glasses makes patch removal harder for young children. And if they can't take it off, they can't lose it!
As far as how long to wear your DIY eye patch for glasses, always follow the guidelines of your child's eye doctor or optometrist.
---
DIY Eye Patch for Lazy Eye Tutorial:
Kids DIY Eye Patch for Lazy Eye
Learn how to make a DIY eye patch for lazy eye — that your child will actually like to wear over their glasses!
PRINT
PIN IT!
RATE
Steps
With child wearing eyeglasses, carefully position a piece of

copy paper

behind affected lens and arm/temple (from nose to ear). Then use one of the

washable markers

to trace a simplified patch shape around lens and arm/temple.

Cut on traced line, then use paper shape as a template by pinning it onto

felt

and cutting around it. Repeat to cut another matching shape out of felt and one more out of

fabric

.

Trim around 1/4-inch off edges of fabric shape to make it slightly smaller than felt shapes.

Place fabric shape right-side-up on one of the felt shapes and use sewing machine (or needle and

sewing thread

) to stitch along edges using zigzag stitch or blanket stitch.

Fold this fabric/felt shape at approximate location of eyeglasses hinge, fabric-side inside fold, then sew across each corner about 1/4-inch in. Repeat with other felt shape.

Position fabric/felt shape on top of felt shape with all sewn corners facing one another. Straight-stitch 1/4-inch in along top and bottom edges.

Slide eye patch onto arm/temple and lens of eyeglasses.
Notes
DIY Eye Patch Tips and Tricks
A couple of tips to help ensure your child will actually want to wear their new homemade eye patch…
Choose a fabric print in your child's favorite theme (e.g., trucks, dinosaurs, Disney) or let your child choose their fabric themselves.
Make several eye patches at once while you've got the supplies out and you're in the groove; you'll want backups in case any get misplaced.
Make various eye patches in different fabric patterns/colors to give your child a choice and feeling of empowerment.
Use fabric scraps to sew a small eye patch onto your child's favorite doll or stuffed animal.
PIN FOR LATER
EMAIL TO A FRIEND
---
DIY Eye Patch Materials and Tools on Amazon:
You can get all of the supplies and tools you need to make a homemade eyepatch right from Amazon. Check it out…
8pcs Precut Fat Quarters Cotton Fabric Bundle
flic-flac 8 x 12 inches Assorted Color Felt Sheets
SINGER Making The Cut Sewing Machine
Singer Sew-It-Goes 224 Piece Sewing Kit
---
Eye Patches for Lazy Eye from Etsy Sellers or Amazon:
No time to make your own DIY eyepatch? Check out these kids eyepatches you can purchase on Amazon…
THSIREE 4 Pack Eye Patches for Kids Glasses
Opthopatch Kids Eye Patches
Hide & See Kids Eye Patches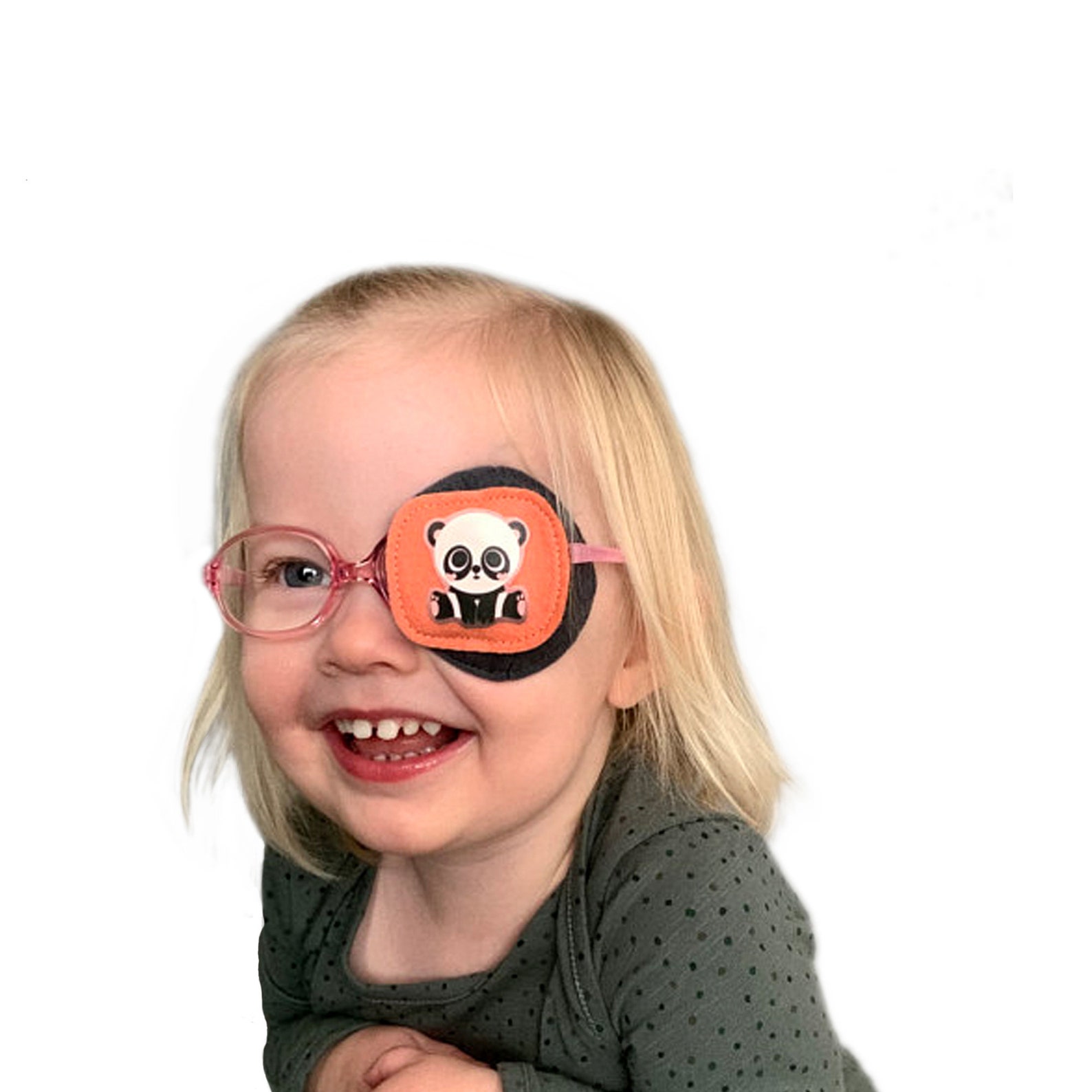 Kids Custom Panda Eye Patch for Eyeglasses
Patch Kid Eye Patches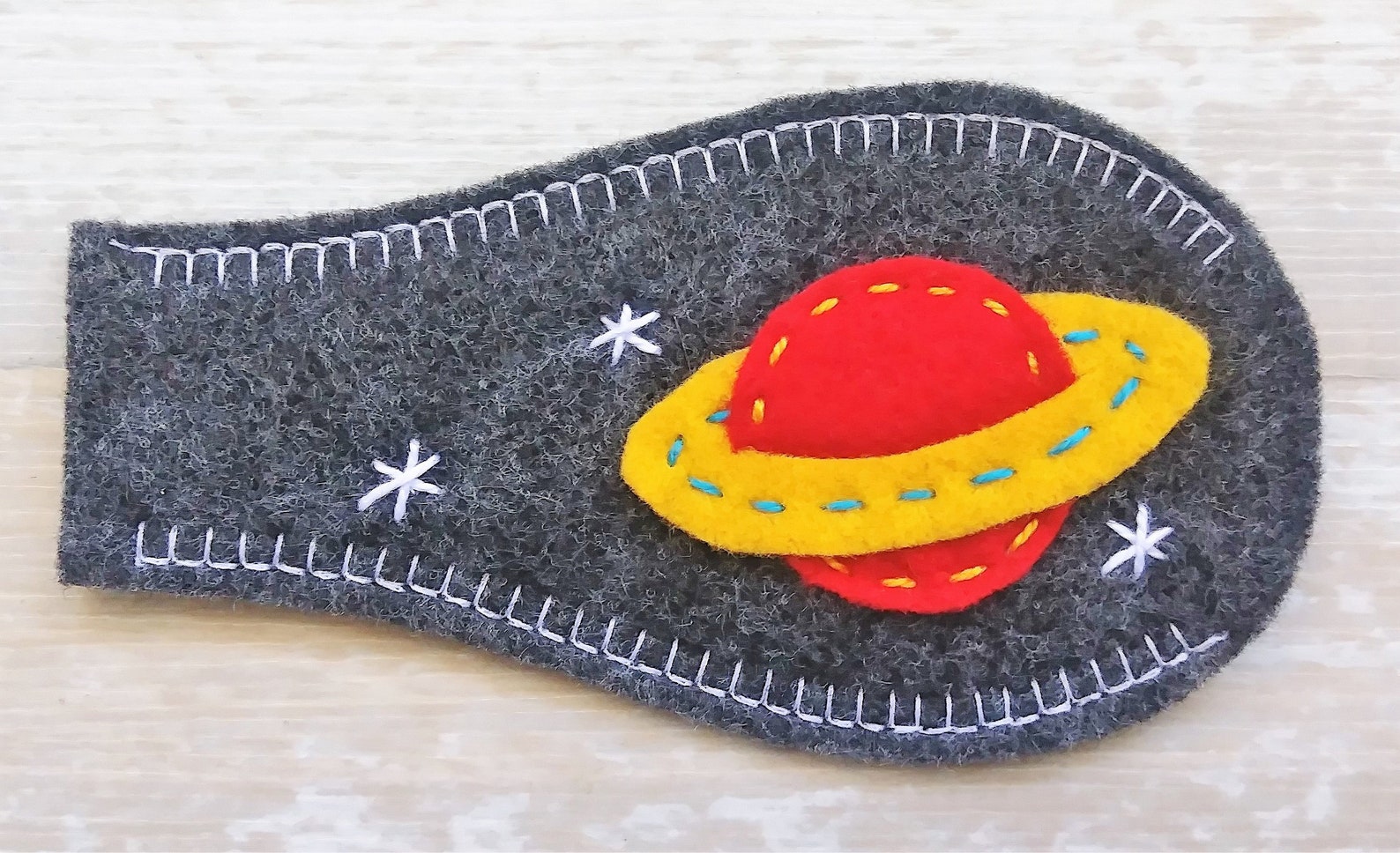 Kids Planet Eye Patch for Glasses
See Worthy Pop Art Eye Patches for Kids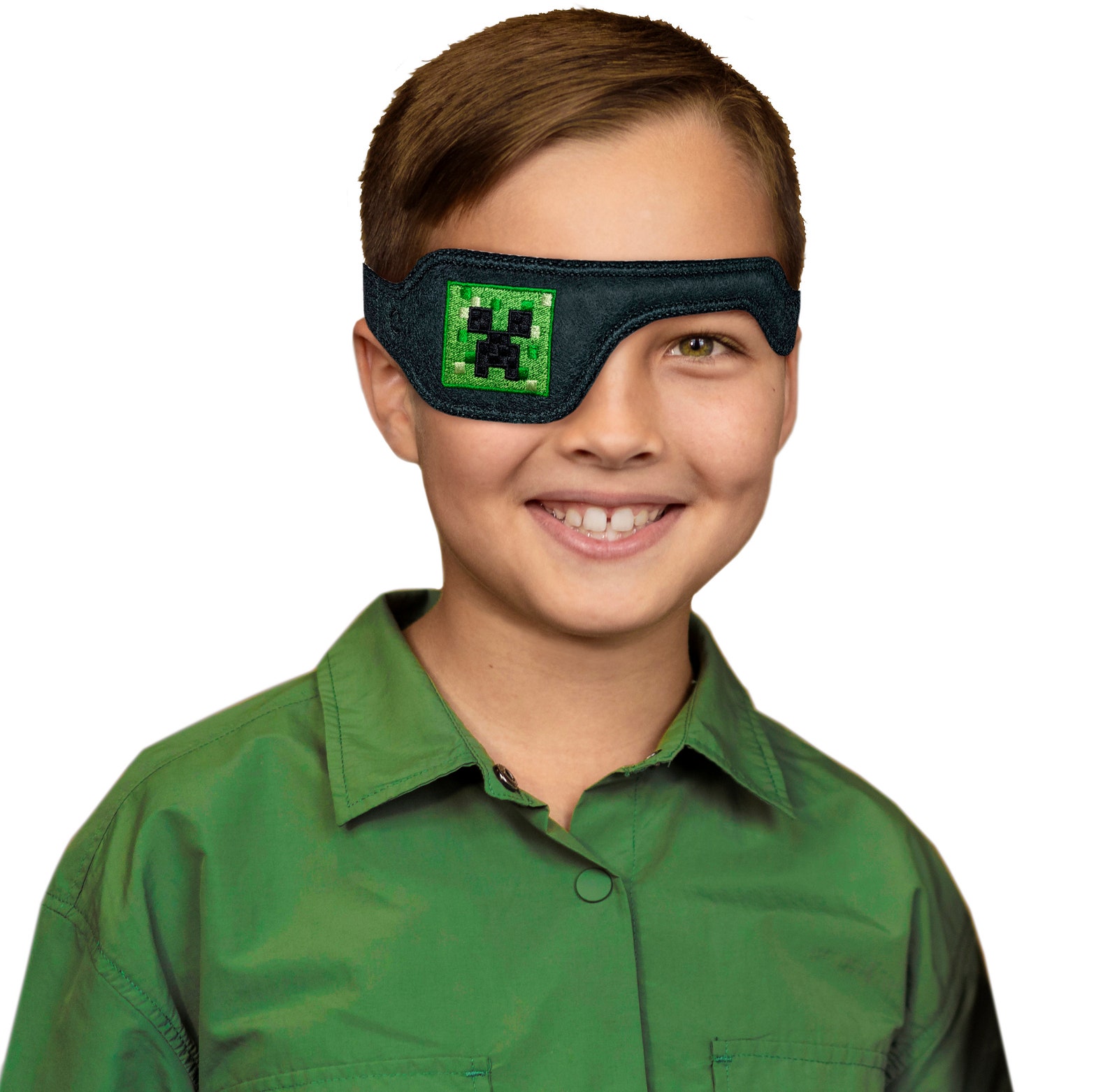 Kids Minecraft Poggle Eye Patch
---
Find this DIY Eyepatch Tutorial Helpful? Save It & Share It!
Don't forget to save this DIY eyepatch tutorial to come back to. And share it with friends! Simply use the buttons at the top or bottom of this post. Or, click on: Share on Facebook | Tweet It | Pin It | Email to a Friend
---
Helpful Resources on Children's Eye Patching for Lazy Eye:
---
More Parenting Tips from B-Inspired Mama:
---
Disclosure: This blog post contains affiliate links. As an affiliate and Amazon Associate, I earn from qualifying purchases at no additional cost to you. Please read my full disclosure policy for more information.
Get MORE Creative Ideas + a FREE Gift!
Sign up for the newsletter to get MORE creative ideas and we'll send you a FREE gift - our Better Mama Day Planner Printable - right in your inbox TODAY!