Disclosure: This blog post contains affiliate links. As an affiliate and Amazon Associate, I earn from qualifying purchases at no additional cost to you. Please read my full disclosure policy for more information.
---
The Father's Day struggle is real, am I right?! Dad doesn't need any more BBQ tools or baseball caps. And, season tickets are beyond the budget (at least for me). But, you can't go wrong with a sweet handmade Father's Day gift from the kids!
Father's Day Gifts Preschool Kids Love to Make
So, I've gathered up the very best ideas for cute and crafty Father's Day gifts preschoolers can make. From homemade cards for dads to adorable handprint crafts, the dads in your life will be surprised and delighted by these special handmade Father's Day gifts. Let's check 'em out…
63 Cute & Creative Father's Day Gifts Preschoolers Can Make
---
Homemade Cards for Fathers Day
Make a pop-up card for dad. But, not just any old pop-up card. Use photos and have the kids pop up!
Or, use food coloring to tie-dye paper towels for colorful neckties on these cute Father's Day cards.
Use a washable ink pad to make fingerprints on a card for daddy. Then, little fingerprints will be preserved forever, too.
Now, every kid loves messy marbled shaving cream art. So, use it to decorate the necktie on a homemade Fathers Day card.
Use nuts, bolts, and other loose parts for a cute homemade card any preschooler can make.
---
Punny Preschool Father's Day Gift Ideas
Tell dad he "ROCKS!" with this easy preschool Father's Day gift. Bonus points if you use rocks collected with dad on a family vacation!
Or, tell dad he "ROCKS" with a handmade popsicle stick keepsake box instead.
Use a printable template to sponge-paint a cute "turtle-y awesome" card for dad.
Or, paint colorful cardboard lollipops for a clever handmade card for "Pops!"
Turn hand prints into an adorable dinosaur for an easy preschool card craft.
Or, use dried pasta to decorate dad portraits, which feature clever pasta-themed puns like "Irre-pasta-ble Papa."
With a popsicle stick and some craft foam, kids can make a "cool" popsicle card for dad.
---
Father's Day Photo & Picture Frame Crafts
This easy personalized photo gift is sure to make daddy's Father's Day special.
Or, use shells from a family vacation to make dad a homemade photo frame. Then, put a photo from your vacation inside!
Use salt dough to make a cute DAD-shaped picture frame. Then, put photos of the kids inside each letter. (Or, to make it even easier, you can use air dry clay!)
Get creative with watercolor paints and crayons on a wooden picture frame for an artsy Father's Day preschool gift.
Or, use your child's photo and a toilet paper roll to make a clever standing photo gift for dad.
Nuts and bolts make a popsicle stick photo frame perfect for Father's Day.
Have your preschooler paint on styrofoam.Then, use it for a mosaic on an inexpensive wooden picture frame.
Or, incorporate your child's drawings into a sweet scrapbook page for dad. (This Celebrating Dad Instant Scrapbook from Hallmark would make it easy peasy, too.)
Have your preschooler help make a cute #1 medal for dad to wear on Father's Day.
Make a photo message for dad using pictures of your children holding big paper letters.
---
Handprint & Footprint Father's Day Craft Ideas
Turn your preschool child's handprint into an adorable dinosaur-themed card for dad.
Or, help your child turn their handprints into a great big "hug" for dad for Father's Day.
Use craft foam to make cute handprint magnets for the fridge. Dad will smile every time he sees them!
Help your little one turn their handprint into Dad himself for a cute Father's Day card.
Or, help your preschooler turn their handprints into a cute rocket-themed card for Father's Day.
Preschoolers can add their handprint to a mason jar for a cute homemade gift. Plus, dad can use it for a pencil holder on his desk at work.
Or, turn your child's handprint into a cute little fish on this adorable fishing-themed card for dad.
Turn your preschooler's footprints into rockets to let dad know you love him "to the moon and back!"
Or, add yellow handprints to an emoji printable for a quick preschool Father's Day gift.
Help your preschooler make a handprint tree with fingerprint leaves. Then, add the Father's Day poem to make it extra special.
Add your children's handprints to dad's old work gloves. Then, pair them with this sweet poem for a Father's Day present he'll cherish forever.
---
Artsy Father's Day Preschool Crafts
This clever paper plate craft has an interactive element any child and dad will love.
Turn toilet paper rolls into cute little standing dads that will surely induce some giggles.
Or, let your preschool child get creative with watercolors on some bookmarks for Father's Day.
Let kids use dot markers or paint for this easy tape-resist Father's Day art project.
Or, have them use kitchen tools to paint cute fish for dad instead. Then, add big googly eyes for added cuteness!
Even toddlers can make this simple watercolor art for a handmade gift for dad. And, the Father's Day poem makes it extra special!
Or, your preschooler can turn a plain old paper plate into a cute Father's Day medal!
Have kids use recycled newspaper to collage a cute and useful tie-shaped bookmark for dad.
Preschool kids will love to get creative turning plain old cereal boxes into Father's Day crowns.
And, a free printable makes it easy for children to draw a portrait of dad for Father's Day.
---
Useful DIY Father's Day Gifts from Kids
Enlist your preschooler to help attach candy bars to this clever candy bar card.
Or, have the kids draw on some wallet-sized cardstock. Then, fill dad's new wallet gift with kids' art.
Use fabric crayons to decorate a necktie for an adorable kids Father's Day gift.
Or, have kids draw a picture of dad on shrink plastic. Then, turn it into an adorable DIY keychain gift.
Add some cuteness to a beer or soda gift by having your preschooler decorate the beverage carrier!
Or, let the kids explore pour painting while making a homemade paperweight gift for dad. (And, this pour paint rock art kit would make this craft super easy, too.)
Or, use ceramic paint on a ceramic mug and dish to make a meaningful preschool gift for dad.
Use permanent markers to decorate golf balls for a quick DIY gift any golfing dad would love.
Or, use fabric paint and this tutorial to make a cute handprint lion on a "King of the Grill"apron for dad.
Or, let your little ones decorate tile coasters with permanent markers for an easy Father's Day DIY gift.
Use LEGO DUPLO bricks to make this clever and meaningful gift full of daddy and me activity ideas.
---
Printable Father's Day Ideas
A free printable makes this homemade book craft an easy, sentimental Father's Day preschool gift.
Or, kids can choose from different themes of cute "Doodle DAD" printable cards to color.
Dad will love reading the answers his little one comes up with for this "All About My Dad" questionnaire.
Or, try this superhero-themed Father's Day printable gift with prompts to answer about dad.
This free printable Father's Day craft has preschoolers make a super-cute articulated "Super Dad" Puppet.
Or, use this free printable for a clever super hero-themed Fathers Day craft that spins!
Print these "Would You Rather?" questions for an instant gift for dad. The kids will have fun going through them with him on Father's Day.
Or, help little ones fill out this adorable necktie-shaped letter for an easy Fathers Day craft for dad or grandpa.
Finally, it doesn't get much easier than printable "Best Dad" certificates for an instant preschool Father's Day gift!
---
Preschool Fathers Day Gift Ideas on Etsy:
Don't have time or care to deal with the mess of the homemade preschool Father's Day ideas above? Then, check out these great Father's Day gift ideas you can purchase today…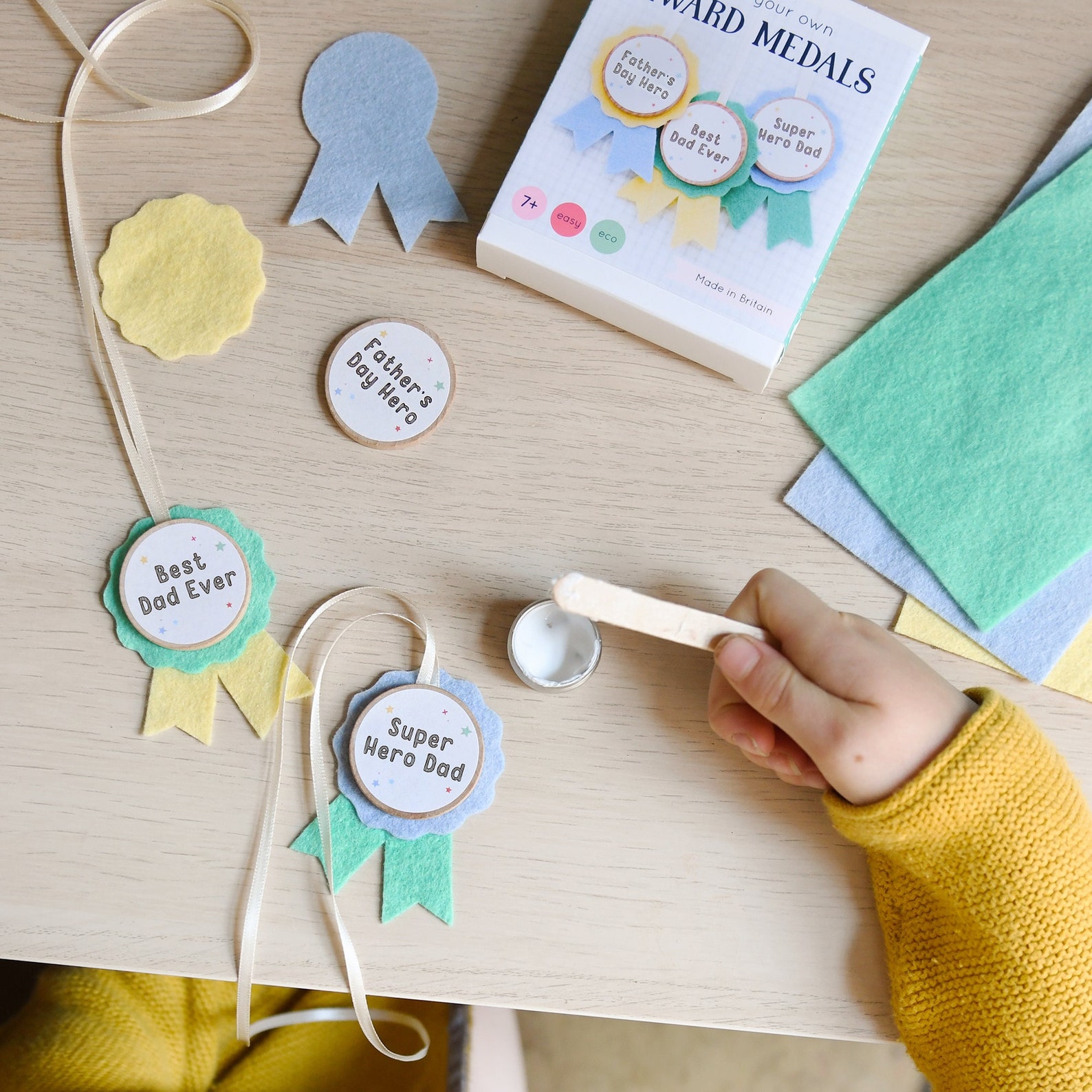 Best Dad Father's Day Award Medals Craft Kit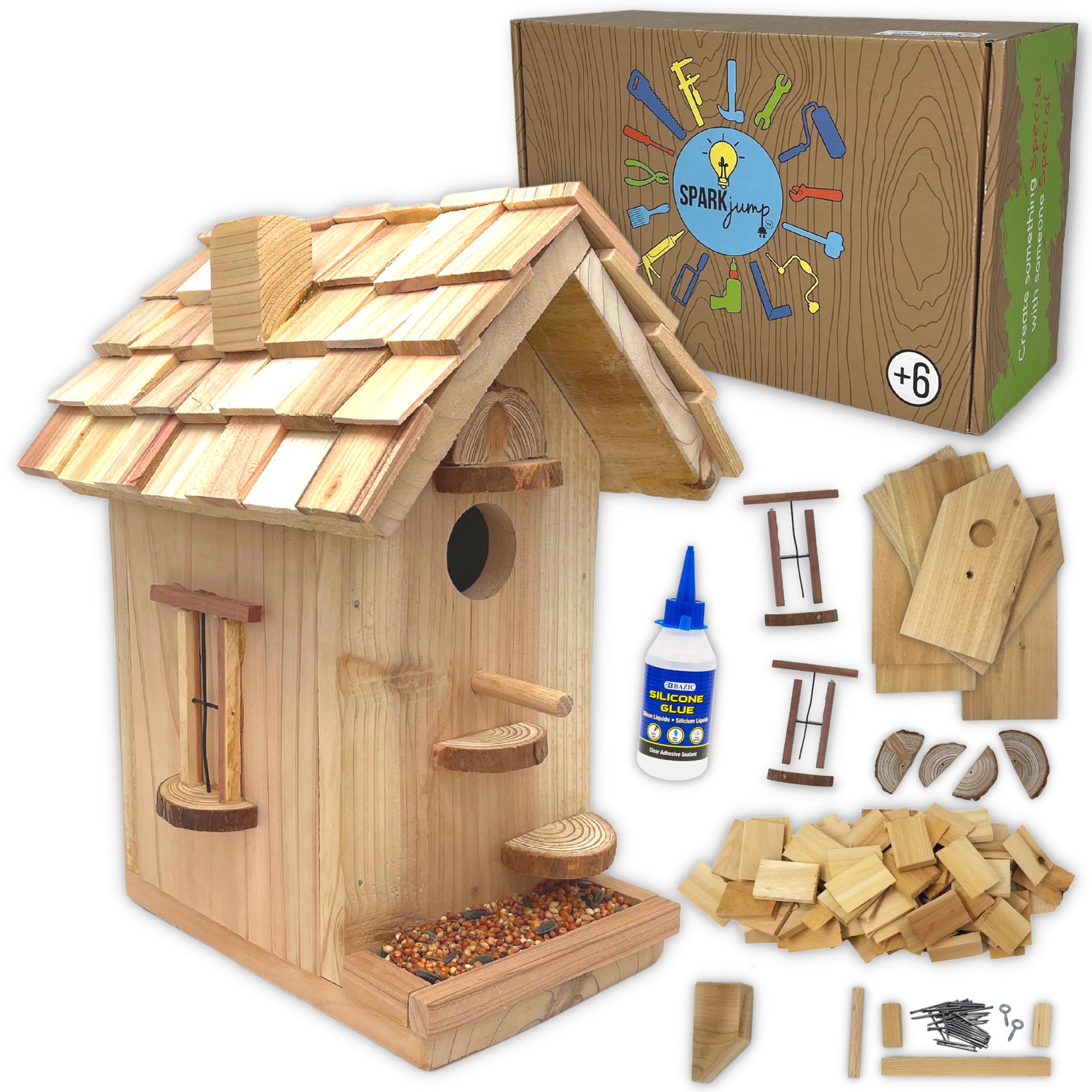 DIY Paintable Birdhouse Kit for Kids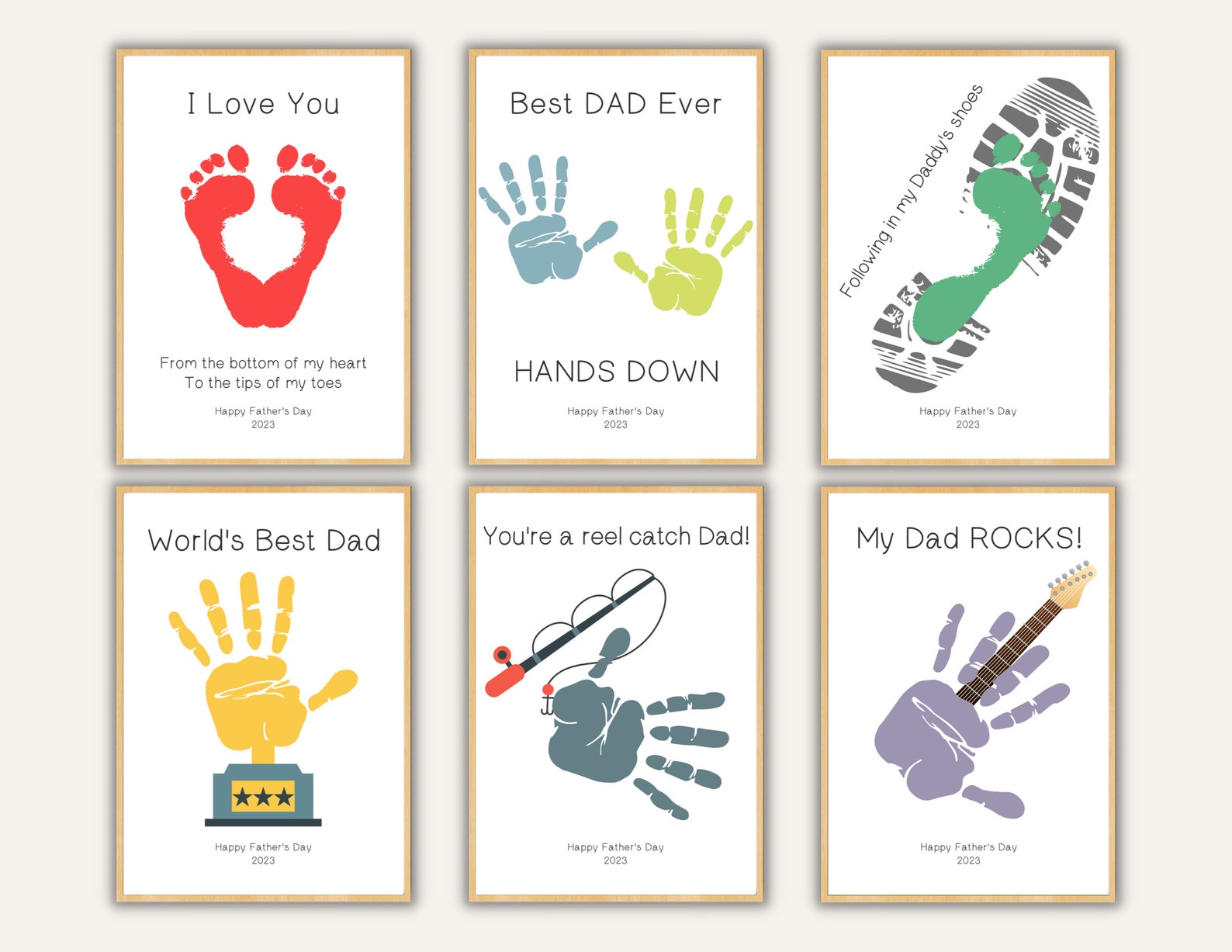 Father's Day Handprint Art Printable Bundle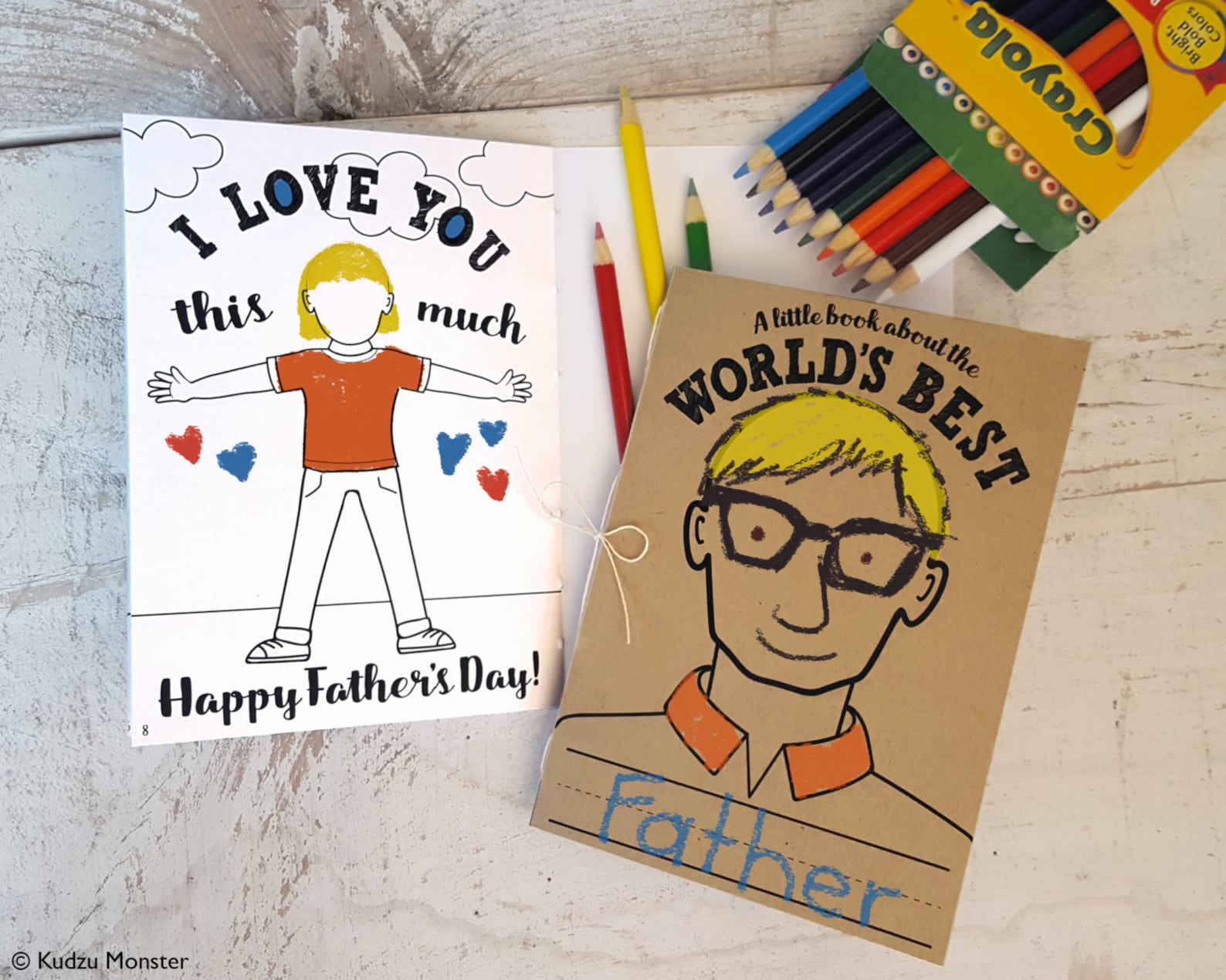 Instant Download Father's Day Activity Book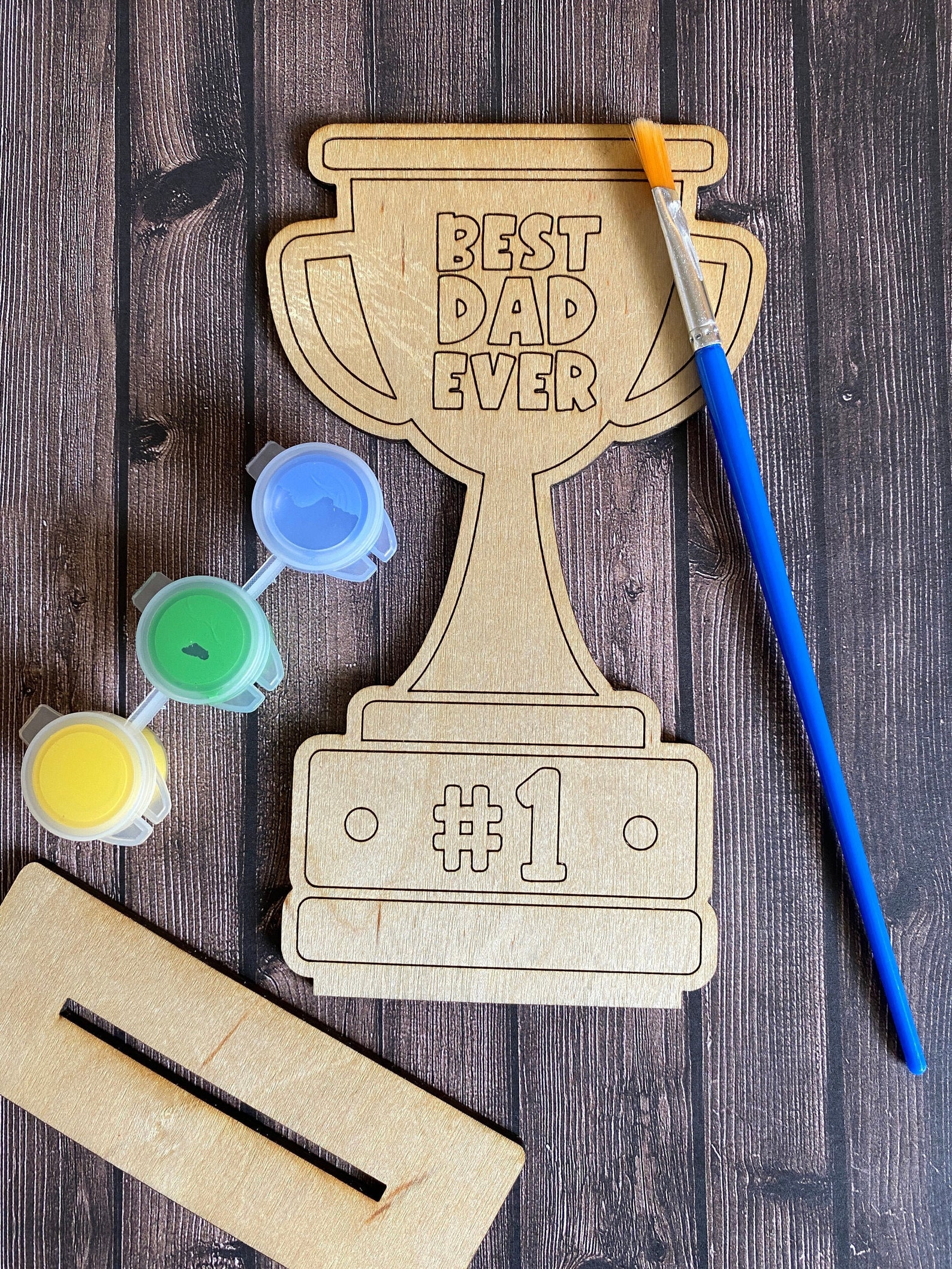 DIY Best Dad Ever Trophy Paint Kit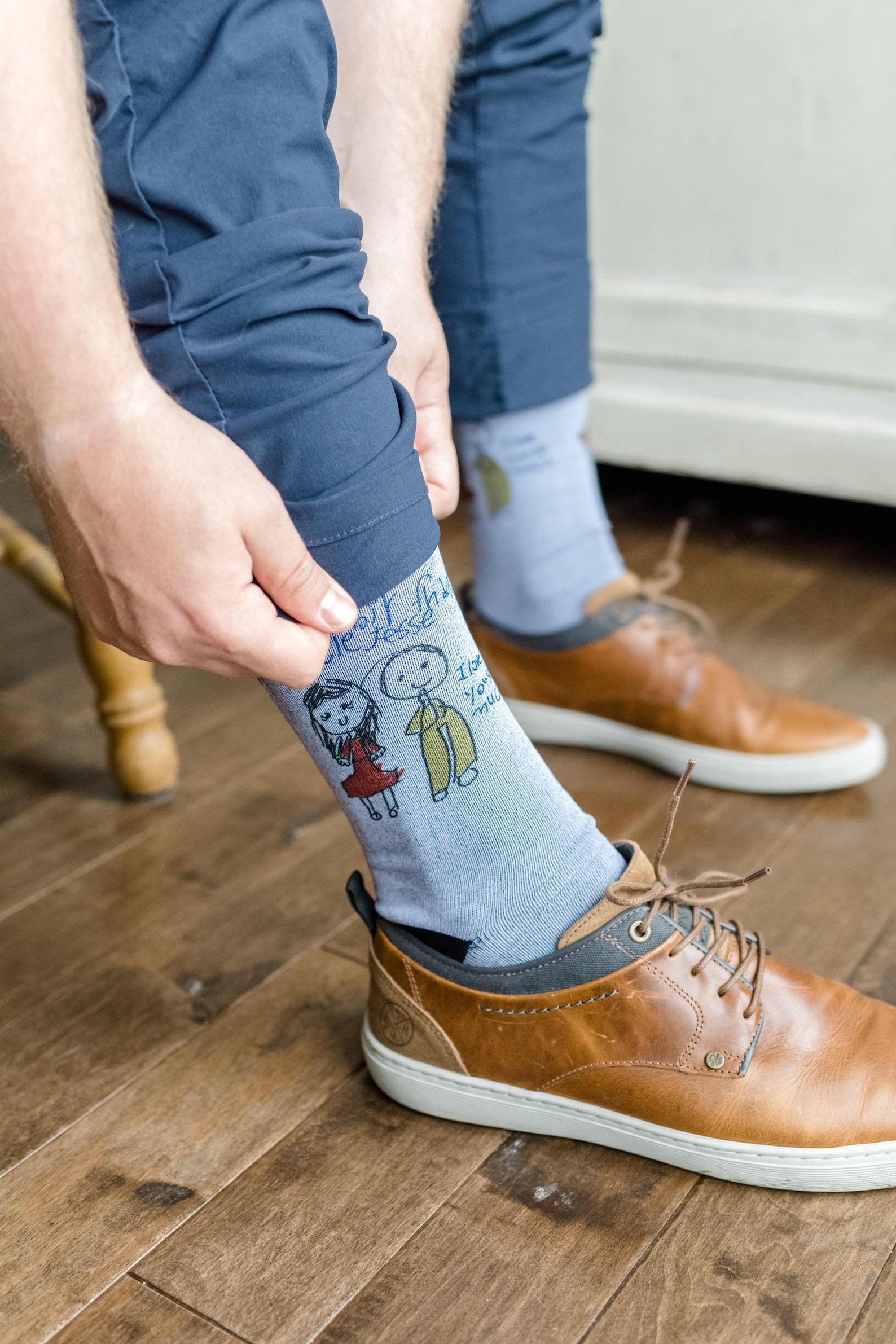 Kid's Artwork Dress Socks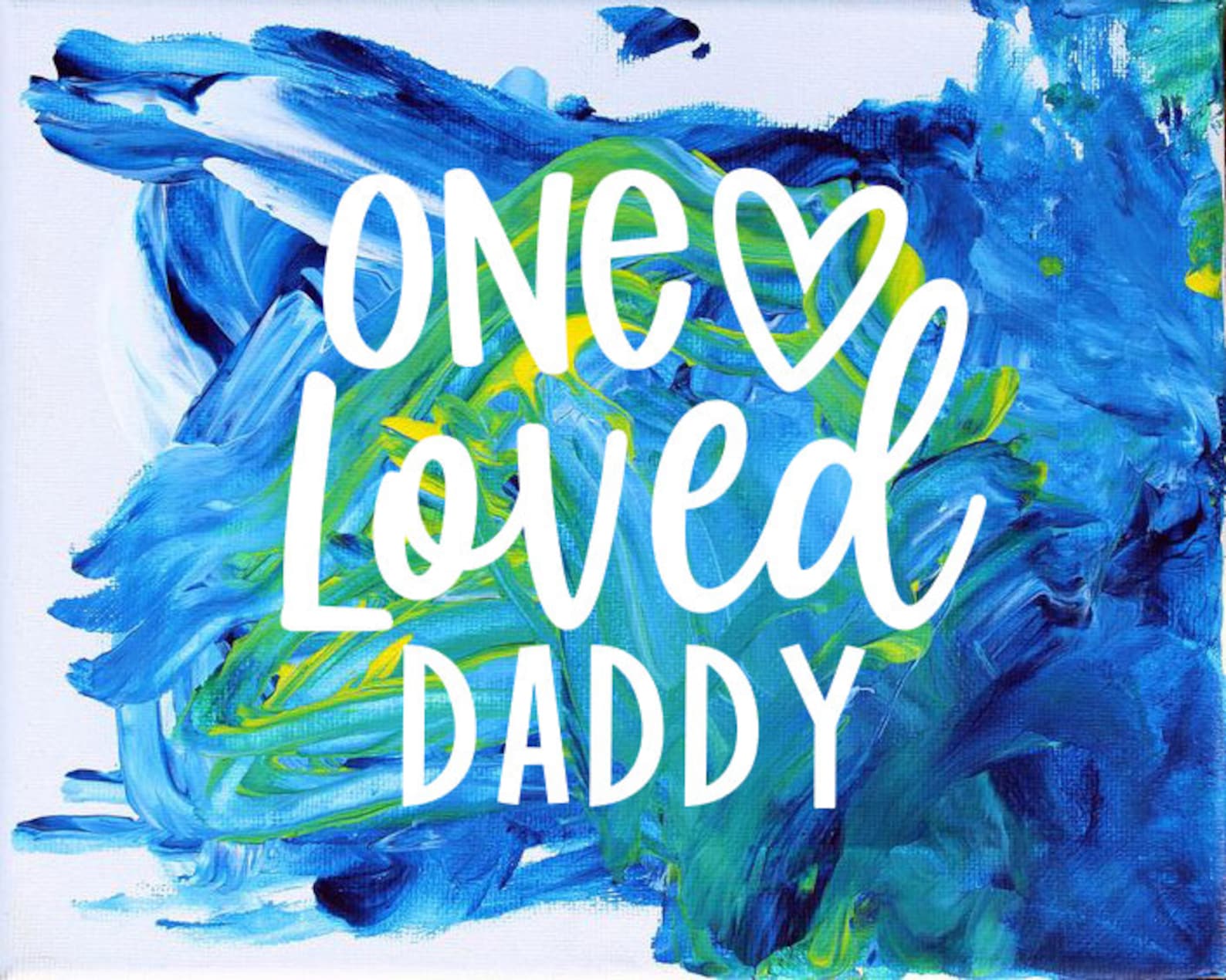 One Loved Daddy Paint and Peel Canvas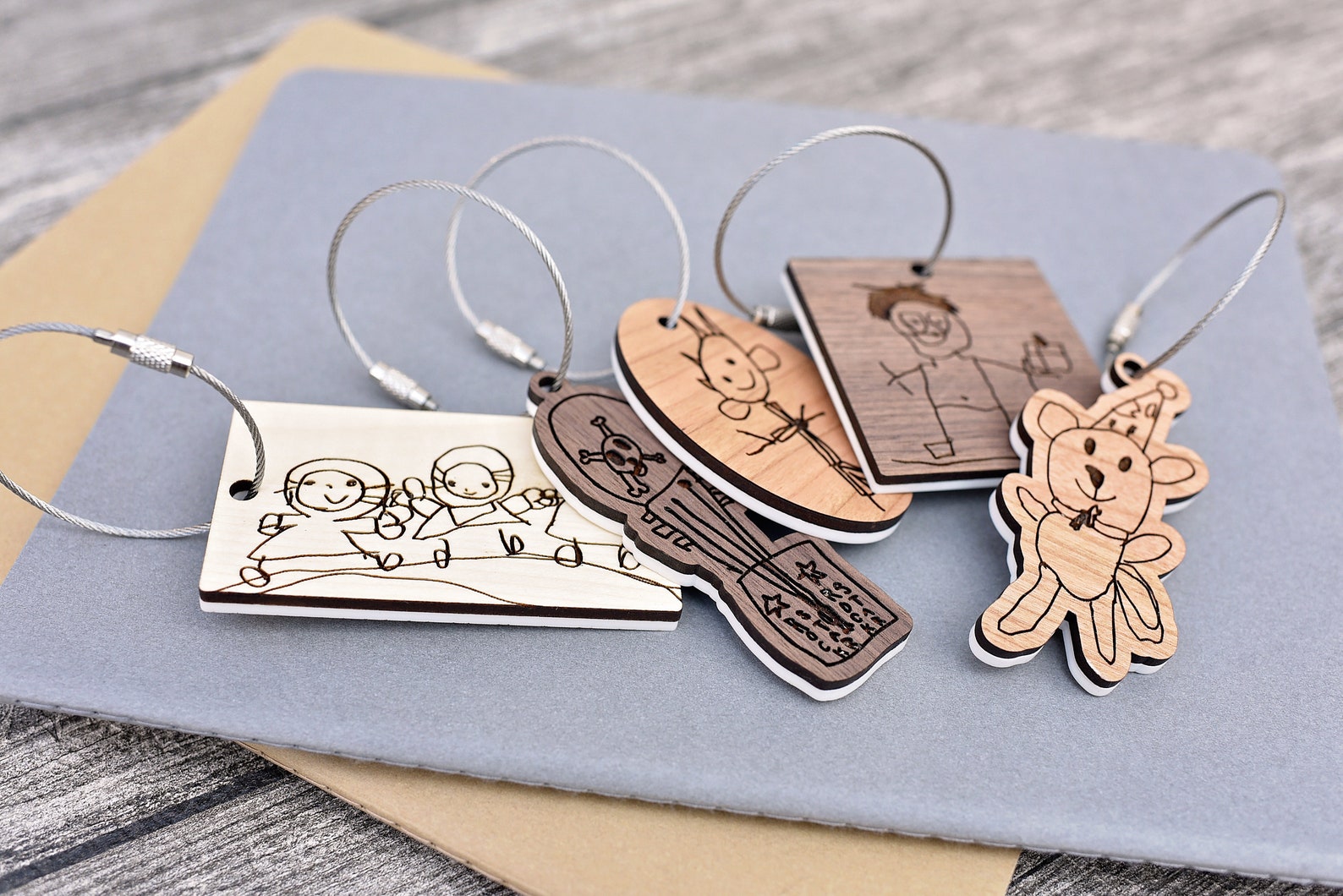 Custom Kids Drawing Keychain
Preschool Fathers Day Ideas on Amazon:
12 Pack Fun Express World's Best Dad Trophy Cup Craft Kit for Father's Day
Mens Father's Day Coloring T-Shirt
20Pcs Best Dad Unfinished Wood Craft Kit
hapray 4 Pack Bird House Kits
Kate & Milo Rustic Family Handprint Photo Frame
goldentime Design Your Own Ceramic Mug
12 Pack Fun Express Father's Day Handprint Rocket Sign Craft Kit
DIY Fathers Day Wood Bookmarks Craft Kit
Color Your Own All About Dad Poster – Set of 30
Baker Ross Make Your Own Keyring Kit (Pack of 8)
Made By Me Handprint Picture Frame Kit with Air Dry Clay
hapinest Make Your Own Clay Handprint Bowls Craft Kit for Kids
Edinburgh Family Hand Casting Kit
Paper Crafts for Kids: 25 Cut-Out Activities for Kids Ages 4-8
Pearhead Clear Family Handprint Frame Kit
Find more Father's Day gift ideas in B-Inspired Mama's Amazon Shop: Fun Finds for Cool Dads.
---
Like these Preschool Father's Day Gifts? Then Save 'Em and Share 'Em!
Don't forget to save this resource to come back to later. And, share it with friends! Simply click on the buttons at the top or bottom of this post. Or, click here: Share on Facebook | Tweet It | Pin It | Email to a Friend
---
More Father's Day Ideas on B-Inspired Mama:
---
Disclosure: This blog post contains affiliate links. As an affiliate and Amazon Associate, I earn from qualifying purchases at no additional cost to you. Please read my full disclosure policy for more information.